Countless brands and businesses have already been connected to media in some ways. Maybe through TV, news, online, partnerships, interviews, and many more. Now, it is more common in the form of social media and networking sites. In this article, we'll quickly walk you through how to use Press to get verified in social media.
When doing your marketing, it is important to see that your brand events and campaigns are well covered in social media. One of the ways you can do this is by including press releases in your marketing strategy.
What is a press release?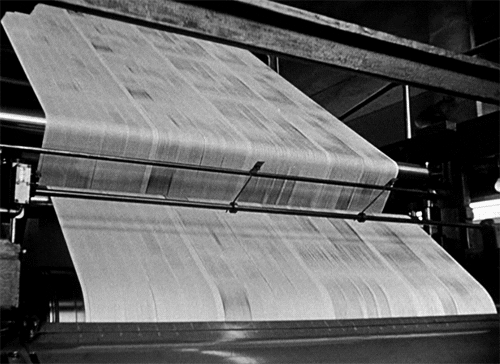 A press release is a public announcement usually given to newspapers, television, and magazines to report an official statement from the business about a new product, service improvement, new partnership, etc.
Modern media releases, to be honest, are better than the previous, traditional ways of doing press releases as you can get more creative with how you can share to your audience how well your brand is doing in your industry.
Leverage your social media credibility by including press in your marketing strategy.
Active exposure to customers
Press should be part of your content strategy to inform your audience and potential buyers why they should trust you and how they can benefit from your products. Use it as a pivot point to drive traffic from your press releases to your sales funnel.
Enhance visibility
This is one of the best ways to use Press to get verified in social media. SEO or search engine optimization is one way to increase the reach of your brand and by using press, you are more likely to boost your brand's search ranks because of the relativity of your content.
Show market and niche expertise
Press releases are not only for announcements but rather can also be used to present case studies done by the brand. Research and development can show your knowledge of your products as well as the concepts and technologies behind your offers.
Bring authenticity to your brand
Partnerships, awards, and recent discoveries in your industry are also part of the authenticity you are building for your brand. Customers are attracted more to the growth and strategies of the brand which makes them decide to buy from you.
Achieve brand authority
When you have press integrated into your marketing, it brings a higher level of impact to other brands within your industry where your brand becomes the standard of workmanship and leadership.
To start with your press marketing, outline your content by answering the following guideline questions.
What is my press release about?
Why is it relevant to my audience?
Do I have vital information I can share?
What impact am I trying to create?
How did we start with this topic?
Now, you have known how to use Press to get verified in social media. Your goal in press marketing is to get the word about your brand out there as far away as possible. Therefore, the farther your brand awareness goes, the higher the power you have gained to influence other brands. Also, the greater are your chances of getting verified on social media. Whether it is in Facebook, Instagram, or LinkedIn, your brand can use the power of press to catapult its credibility to achieve the verified badge.
Enjoy This Article? You May Also Like: